Al Jabr Islamic School
Sekolah KB, TK, SD, SMP, SMA
Jl. Bango II No.38 Pondok Labu
Jakarta Selatan
DKI Jakarta
https://www.akupintar.info/photo/nologo.jpg
(021) 7591 3675 Fax. (021) 7591 3678
http://www.aljabr.sch.id/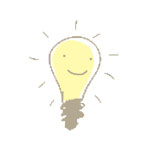 Al Jabr Islamic School

Jenjang
:
KB, TK, SD, SMP, SMA
Alamat
:
Jl. Bango II No.38 Pondok Labu
Jakarta Selatan, 12450
DKI Jakarta
Telepon
:
(021) 7591 3675 Fax. (021) 7591 3678
Email
:
aljabrschool@gmail.com
Website
:
www.aljabr.sch.id/
Agama
:
Islam
Sudah Dilihat
Hapus Semua
Setiap orangtua ingin memberikan pendidikan yang terbaik bagi anaknya. Dengan semakin banyaknya sekolah yang bermunculan, memilih sekolah menjadi pekerjaan semakin rumit bagi orangtua. Semakin banyak pilihan, orangtua semakin bingung memilih. Ada beberapa point penting yang bisa menolong para orangtua dalam menentukan pilihan yang paling tepat bagi anaknya. 1. KEYAKINAN. Yakinlah ...
Banyak orangtua tidak memiliki banyak waktu untuk dapat berkunjung ke sekolah-sekolah saat akan memilih sekolah yang paling tepat untuk anaknya. Jika Anda adalah orangtua yang sibuk, pergunakan daftar pertanyaan berikut untuk menanyakan hal-hal terpenting yang Anda perlu ketahui sebelum akhirnya Anda memilih sekolah mana yang akan Anda coba. Kelas apa saja ...
MAINAN EDUKASI
Tentang Lembaga
Kurikulum
Program & Prestasi
Fasilitas
Biaya
Coba Gratis
Review
Tentang Lembaga
Al Jabr Islamic School is a bilingual school (Indonesian – English) at an international level with a friendly environment. Educators give full attention to each student so that he/she develop their individual knowledge, skills and attitudes. The School has strong parent involvement, is environmentally conscious, and practices the Islamic way of life.
History
Name : AL JABR
Al Jabr is one of the Asmaul Husna names
Al-Jabbaar
Extracted from root words of Jim, Ba, Ra, containing the meanings of Greatness, Courage, Highness, and Istiqomah
It also means to grow, enhance, in order to always be in good condition, and to last continually, or Istiqomah.
In a foreign language, it's known as ALGEBRA – a branch of Mathematics, in which letters and syhmbols are used to represent quantities.
Al Jabr Mosque
This mosque was built in 1994, under the name of Al Murood. Initiated by Mr. Mohamad Riza, aided by the surrounding community's support.
The name was changed to Al Jabr in 2006, after the name of its Holding Foundation. Chaired by H. Mohamad Reza Chalid, and Leader in Charge Mr. H. Mochtar.
Purpose: As the media for the surrounding community to conduct Islamic worship.
Al Qur'an Educational Garden (TPA) Al Murood
Established in 1996.
Initiated by Mr. Wirra, Patroned by Mrs. Hj. Uchu Riza. Located on the 2nd floor of Al Murood mosque, with number of students 79. Though simple, TPA Al Murood is able to deliver Al Qur'an in compliance with educational needs of current Islamic Education, for students aged from 3 to 12 years, number of instructors is 8. Educational lessons from 2 to 4 PM, learning about Al Qur'an plus 'sempoa', English and Arabic languages.
Leader: Ms. Tuti alawiyah, S. Ag.
Purpose: To give an Al Qur'an Educational Media for the children. Moreover, to develop people who own Science and Technology as well as proper Iman and Taqwa (Faith and Surrender), as to be able to contribute to the life among the community.
AL JABR Orphanage (PA)
Established in May, 2004.
Initiated by Mrs. Uchu Riza, Patroned by Mr. Mohamad Riza Chalid. Located on the 2nd floor of Al Jabr Center building. Currently, it's serving for 14 orphans taken as foster children. These children are originated from West Java and Jakarta.
During the period of 2006: 10 pupils are from grade II Primary School (SD), 3 from grade I SD, 1 from Kindergarten 'B'. the children cared by PA AL JABR are schooling in Miftahul Ulum Islamic Primary School.
Leader in Charge: Ms. Elmira Siska
Purpose: o provide a good and proper Place as well as Education for the orphans, in order that they would have bright futures and able to support their families and communities. Besides schooling, the children also learn karate, kumon, English, vocal, and swimming.
Al JABR Kindergarten and Playgroup
Established in June 2004 Initiated by Mrs. Hj. Uchu Riza, patroned by Mr. Mohamad Riza Chalid. Located on the 1st floor, Al Jabr Center building. During the first year (2004 – 2005) served for 24 pupils, and during the second year (2005-2006) number of pupils increased to 73.
Acting Schoolmaster: Ms. Uchu Riza
Purpose: To provide National Plus Education (bilingual) with international facilities. Becomes an interesting choice for the citizens of South Jakarta. A "non-profit oriented" institution, whereas its existence is to subsidize the life of Al Jabr Orphanage (PA).
Kurikulum
Curriculum:
National KBK, Montessori (Complete Lessons & Materials), international teaching method.
Program & Prestasi
Data belum lengkap.
Untuk Anda pengelola, silakan login lembaga untuk melengkapi profil dari usaha Anda
Fasilitas
Biaya
| | | |
| --- | --- | --- |
| PRICE LIST OF AL JABR ISLAMIC SCHOOL 2013/2014 | | |
*Price is subject to change without prior notice
*Fees are not-refundable
Additional Information about School Fees:
The School Fees amount are only for Academic Year 2013/2014 and will be reviewed annually.
The School Fees are excluded certain co-curricular programmes, uniform, exam fee (only for Year 6), school bus and meals.
Uniform
1. Pre K, K1 and K2
Complete Uniform from Monday to Friday (4 sets + batik + topi) : Rp. 500.000
2. Grade 1 – Grade 3
Complete Uniform from Monday to Friday (4 sets + batik + topi) : Rp. 550.000
3. Grade 4 – Grade 6
- Complete Long Uniform Monday to Friday (4 sets + batik + topi) : Rp. 700.000
- Complete Moslem Uniform : Rp. 800.000
4. Grade 7
- Complete Long Uniform Monday to Friday (4 sets + batik + topi) : Rp. 800.000
- Complete Moslem Uniform : Rp. 900.000
Coba Gratis
Review Lembaga
Kirim Review
Silakan login untuk mengirimkan review.
Sekolah Lain di Area yang Sama
KEMBALI